If you would like to access the SYQEL VJ desktop app, or just gain access to more visuals, you can upgrade from a free subscription to a pro membership. If you would like to change your plan (from yearly to monthly) then you can also downgrade your subscription plan. And, of course, you can also cancel your subscription altogether.
Here is how to manage everything from your subscription plan, to credit card number, to coupon applications.
Note: You must already have a SYQEL account to manage it.
If you don't, go register for an account, then meet us back here.
1. Log onto your SYQEL online account.
Managing your SYQEL subscription can be done from within the web app. Login here: https://app.syqel.com/login
2. Go to the Billing section.
From within the web app, click on the user icon on the top right hand side of the screen. From the dropdown menu, click "Billing."
This should show up on your screen: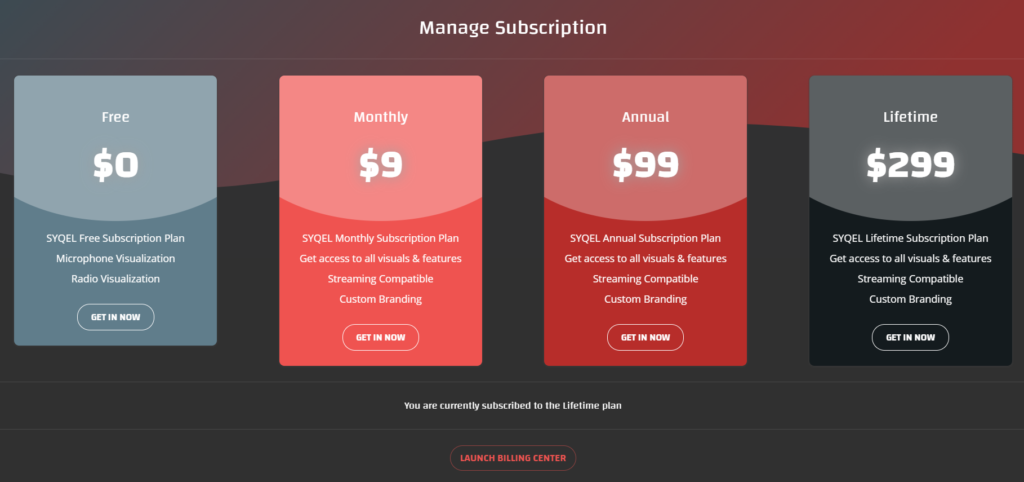 2. Click on "Launch Billing Center".
This box should pop up: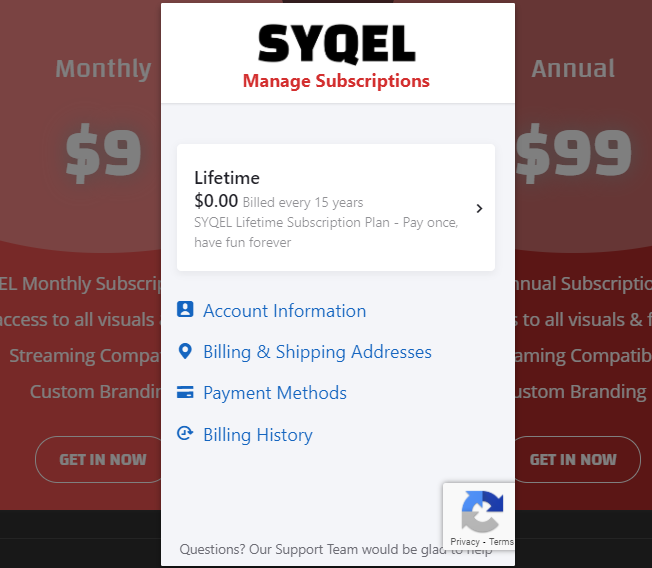 To Upgrade, Downgrade, or Cancel Your SYQEL Subscription:
To change your subscription level, click on your subscription plan listed in the Billing Center. (e.g. The Subscription plan above is Lifetime. Yours may be on a monthly, yearly, or free subscription plan.)
You will be taken to the Subscription Details page in the Billing Center.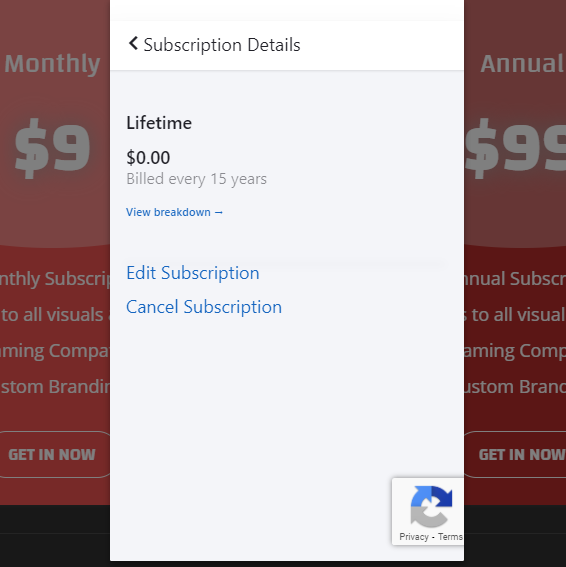 From there, you can edit your subscription level, or cancel it altogether.
If you are dropping from a yearly to a monthly subscription, you will be charged the monthly subscription fee after the year you have paid for is over. If you are upgrading from a monthly to a yearly plan, you will be charged the yearly subscription fee at the beginning of the next month.
Your new subscription fee will be charged to the card you have on file. If you need to change that information, keep on reading.
To Apply a Coupon:
From time to time we send out coupons. If you're scanning through this coupon section, hope that means you have one now.
To apply it to your subscription plan, click on "Edit Subscription" (located in the Subscription Details section of the Billing Center.)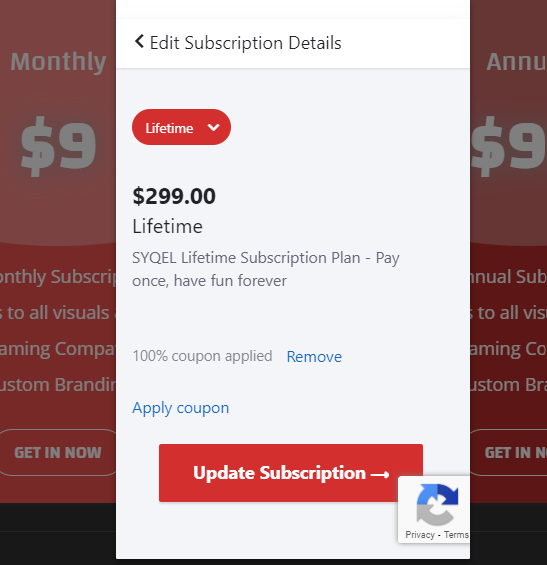 From there, click on "Apply coupon".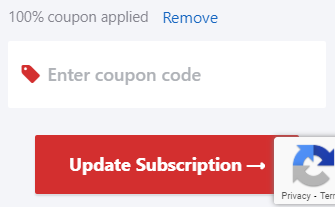 Then just click "Update Subscription" and the coupon will be applied.
To Change Your Credit Card Number on File:
From the first page that opens when you click "Launch Billing Center" (see Step 2), click "Payment Methods."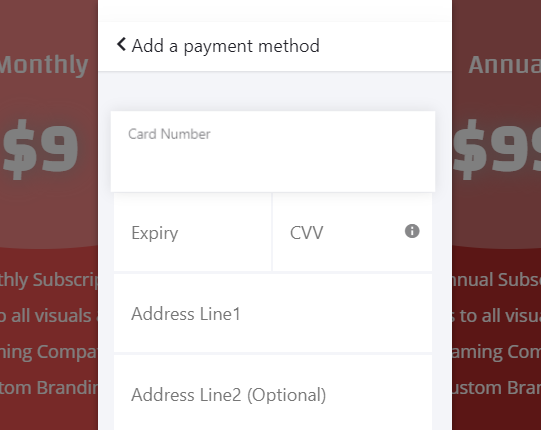 You can then add a new payment method to replace an old one. Your next fee will be charged to your new credit card.
Now that the financials are out of the way, go vibe with your music.